President Trump Installs (upgrades) golf simulator in White House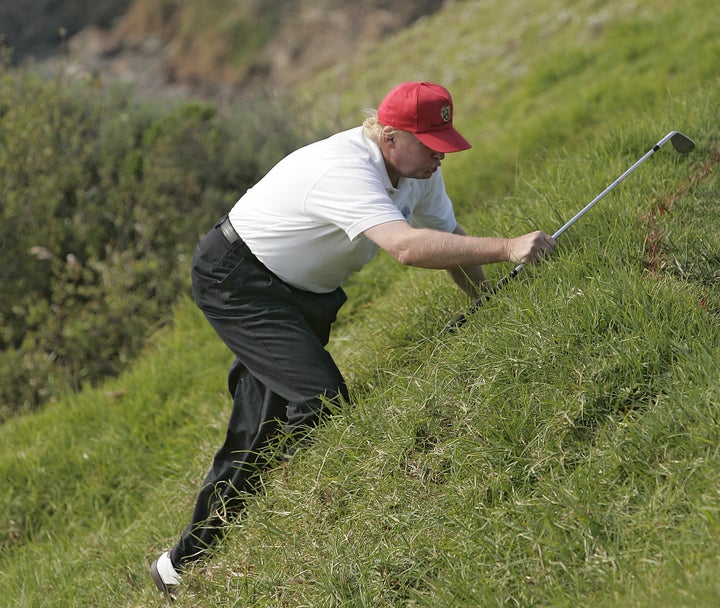 "President Trump has installed a room-sized "golf simulator" game at the White House, which allows him to play virtual rounds at courses all over the world by hitting a ball into a large video screen, according to two people told about the system. . . . Trump's system cost about $50,000, and was put in during the last few weeks in a room in his personal quarters, a White House official said."
Big news this week is that Trump apparently installed a Golf Simulator in the white house at the cost of 50 Grand. The golfer in me loves this, absolutely no way that if I had any ability to get a golf simulator ever in my house I 100% will immediately. I am not on here by any means to talk politics. I have my own thoughts and feelings on Trump, and keep them to myself. It has been amazing to hear all of the backlash though from all media outlets on how much time is currently being wasted with golf. Obviously he is playing a shit ton, and plays by his own rules and good for him. 
This best part about all of this though is that in fact Donald Trump is not the first to install a golf simulator in the White House….
There are so many stories, and so much fake news going on right now I do not know what to believe but Obama loved golf and I have to think he put a simulator up in that bitch, then Trump upgraded it. Either way, lets fucking swing the sticks!!